falkirkba...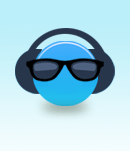 Member since Apr-2008
Location: United Kingdom
Last updated July 5
Welcome. I've been a film/TV music enthusiast now for over 30 years. You finding something in common with titles in my collection probably means that you have a more than passing interest in film/TV music too!

Take a moment to have a look through my film score collection. And view the "Played" tab to see what titles I've been dipping into recently.