neomarvel...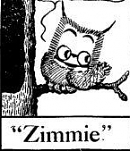 Member since Apr-2008
Location: Orlando, FL
Last updated 1 days ago
A few notes:
1) For a long time in the late 90s didn't have a reliable CD player or a turntable, so i bought most of my music on cassette. Then, once i had a decent CD player and a turntable, i became disenchanted with the cassette format, and eventually stopped listening to them. So i only list select cassettes here, mostly ones i think i'll have a hard time replacing with vinyl or CD.

2) i have extremely eclectic taste in music. On top of that i've been through just about ev'ry musical phase, and that's reflected in my collection.

So unlisted cassettes and jumpy musical phases mean that you'll see some holes in my collection. S'all i'm sayin'.

Also: Many artists with Sort Names A-F were imported from a different database and lack Windows Disc IDs. CDs from this range may need to be re-added by playing them with OrangeCD Player.