joerund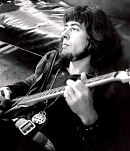 Member since Feb-2010
Location: Volda,
Norway
Last updated May 9
Fell free to check out my - and my wife´s, I must say - music-collection.
I just finished uploading our CDs, and now I have to do a job on my LPs.

A bit of work finding artwork to some of the albums (the norwegian ones, especially), but I am a very minitious man, I´m told.

Breaking news: all vinyl now added!