emyster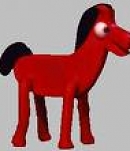 Member since Apr-2008
Location: Seattle, WA
Last updated August 17
Music, the Art of Sound. To be enjoyed between the moments of Life.

Dessert Island list

Van Morrison - Moondance
Garland Jeffreys - Ghost Writer
Rolling Stones - Exile on Mainstreet
Elliot Murphy - Just a Story from America
The Who - Who's Next
Jimmy Cliff - The Harder They Come Soundtrack
Elvis Costello - My Aim is True
Nanci Griffith - MCA Year, Retrospective
Melissa Etheridge - Melissa Ethridge
kd lange - Absolute Torch and Twang
Elton John - Goodbye Yellow Brick Road
Lori Mckenna - Bittertown (or any other one of her discs)
Kasey Chambers - Wayward Angel (another any one of hers would do)
Bach - Two Violin Concerto's (prefer Zukerman version)

and many many more would be required.